Attendance
We offer parents the flexibility of choosing the attendance for their child, subject to availability. We have standard session times and we may also be able to offer an hourly rate for even more flexibility. For parents with more than one child at the setting we offer a sibling discount.
Admission
When you have chosen to place your child with us we ask that you complete a Registration Form and pay a deposit. We have no requirement for your child to attend a minimum number of sessions and respect you as the parent/carer to decide on the days/sessions that are convenient to your circumstance. Please contact your preferred nursery for more details of availability and their fee structure.


Lovely Nursery! My daughter loves it, very friendly staff. Professional, clean and fantastic range of meals cooked for the children everyday! 5 star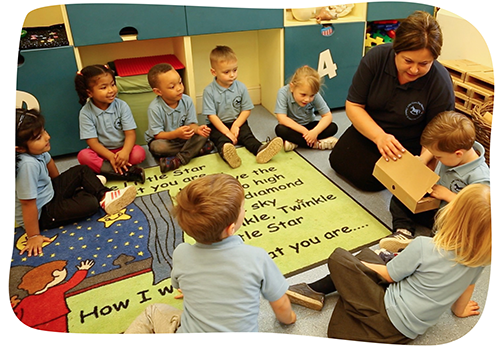 We understand that starting nursery can be an emotional time for you and your child so we aim to minimise your anxiety with our unique and extensive 'FREE' settling in sessions. We are flexible in our approach to settling in, recognising that each child is individual, but strongly recommend younger children visit for a longer period of time prior to starting nursery to ensure they are emotionally secure on their first day.
During the settling in visits, parents/carers and the child's family worker share information so that practitioners can care for your child as you do at home. We also provide complimentary tea and coffee facilities in a comfortable waiting area for your use during your child's settling in sessions.
Our family worker approach enables you and your child to build positive and secure relationships based on mutual trust and respect, with the practitioners working closely with your child. Your family worker will work with your child on a daily basis to support their emotional wellbeing, learning and development. We also recognise that you may need support or advice from time to time and are more than happy to assist.
Family workers provide a warm and nurturing environment enabling your child to flourish and they will share all your child's milestone achievements with you. There will be times when your Family Worker will be absent from the nursery therefore, we have a 'buddy' system between family workers to ensure a consistency of care for your child.