Our unique and successful senior management team of graduates have years of childcare experience and contribute to all aspects of the nurseries to ensure that the highest standards are achieved and maintained.
Our friendly nurseries are equipped with excellent resources that are always displayed to encourage children's choice.
We have robust policies and procedures in place that contribute to the effective daily running of each setting and we create a welcoming atmosphere that respects diversity and promotes inclusion. Our child-centred play based approach enables children to develop their confidence and independence, supported by a structured routine. Our motivated teams plan effective activities and learning opportunities that support children's interests and individual needs.
We offer an open door policy that enables parents/carers to visit at any time to view the nursery, therefore, guaranteeing a true insight to nursery life.
We recognise that English may not be a family's first language and are fortunate to have practitioners who are able to speak many languages to help with the transition from home into nursery.
Our clean and brightly coloured rooms create a haven for children to develop. Children's work is displayed to promote a child's sense of achievement and belonging.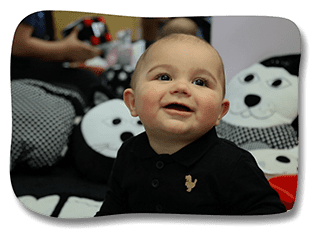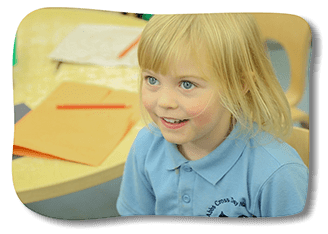 Lovely Nursery! My daughter loves it, very friendly staff. Professional, clean and fantastic range of meals cooked for the children everyday! 5 star
We aim to support your child's growing confidence and independence, enabling them to develop the necessary skills to be active learners. The first five years of your child's life are crucial for constructing their personality and promoting development, therefore shaping their positive future. Our outstanding care and creative child-centred approach to learning encourages your child's individuality and enables them to flourish in a safe and secure environment.
Children's individual interests are the foundations for planning a balance of adult-led and child initiated learning opportunities through our play based curriculum. Whilst children explore our well-resourced indoor and outdoor classrooms, qualified teachers and practitioners observe and identify each child's next steps for learning.
We value the importance of positive partnerships with parents/carers and recognise the benefits that these partnerships have on your child's emotional well-being and learning. Therefore, we actively encourage you and your close family to participate in the many events and opportunities we provide throughout the year. All children are respected and valued for their individuality and our sensitive Early Years Teachers and practitioners will provide enriching activities to ensure your child reaches their full potential.