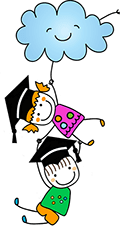 The Curriculum
We follow the Early Years Foundation Stage Framework (EYFS) which sets the standards nationally for the care and education of young children.
The EYFS focuses on the distinct learning and development needs of children from birth to the end of reception year in primary school.
From birth to two years old, children focus on the three Prime Areas of the EYFS; Personal, Social and Emotional Development; Communication and Language; and Physical Development. While the older children also include Mathematics, Literacy, Expressive Arts and Design and Understanding of the World. Your child will have the opportunity to express their own learning aspirations which are supported by our creative child-centred approach and highly skilled team who are committed to helping every child to achieve.
Play is a vital part of children's learning as it helps them to understand the world around them and to develop skills socially and emotionally. Through play as a central aspect of our curriculum, children develop at their own pace while having fun with other children and practitioners who understand, support and care about every child.
We believe that the outdoor environment is just as important as the indoor classroom for promoting children's learning and all children are actively encouraged to access the outdoor classroom every day.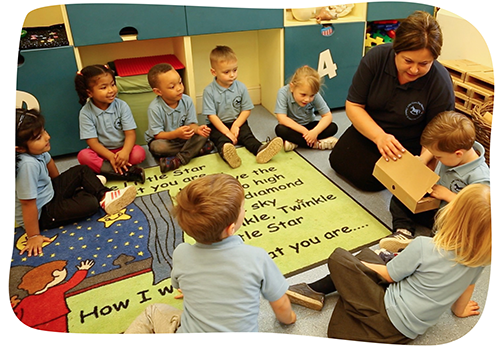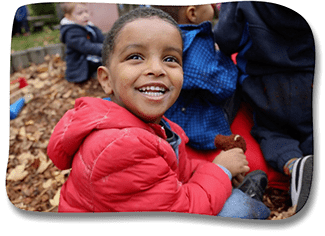 They use the Tapestry app which means we are kept updated with great pictures and videos throughout the day which is the best thing to receive whilst at work! Each day is varied, educational and most of all fun.
The open door policy and the settling in procedure make it a very smooth transition. My boys absolutely love it there and I couldn't recommend them enough!!
Learning Journeys
Every child has a Learning Journey detailing their personal achievements and next steps, this is sent home for you to read and comment on. We encourage you to share the aspirations you have for your child's learning for the forthcoming term with us.
Behaviour Management
We recognise and understand that children will experience times in their lives where their behaviour may be challenging. This often occurs when children find it difficult to manage feelings such as frustration, jealousy and anger, and when they are learning right from wrong. We endeavour to channel challenging behaviour into positive outcomes by using distraction techniques and providing stimulating and engaging activities.
There is a Behaviour Management Policy in place however, we appreciate the need to be flexible in our approach to allow practitioners to meet children's individual needs. We work closely with parents/carers to support children's behaviour and discuss effective management strategies.
Outings and Visits
We provide regular educational outings and visits for our pre-school children and all outings are FREE of charge and may include places such as: a forest, museum, library or animal park. We may call upon you to offer assistance on these occasions if you are available.
Transitions
We recognise the emotional impact that transitions may have on your and we implement effective strategies to support these, both within the nursery and on to school. When your child is ready to move up to the next age group room, their family worker will spend time settling them in and passing on all relevant information to their new family worker.
When your child is ready to move on to school, their family worker will liaise with their new teacher and pass on relevant information to them.