Welcome to Hornchurch Nursery


We have been offering nursery and pre-school places in Hornchurch for over twenty years. The nursery is located in Suttons Avenue, conveniently reached from Hornchurch, Elm Park and Upminster.
Our colourful rooms offer excellent care facilities for babies and children up to 5 years old, in two age groups, according to each child's stages of development. Both rooms and the outside area are equipped with a wealth of resources that provide exceptional learning opportunities.

Baby Nest
The Baby Nest caters for children from birth to 2 years old. The room is designed to best support the children's learning and development therefore, the room is separated into various play areas. There is a cosy area for stories and family time, a construction area where children can play with various construction materials and carpeted areas for children to explore small world play, puzzles and role play activities. There are opportunities for messy play, mark making and sensory play.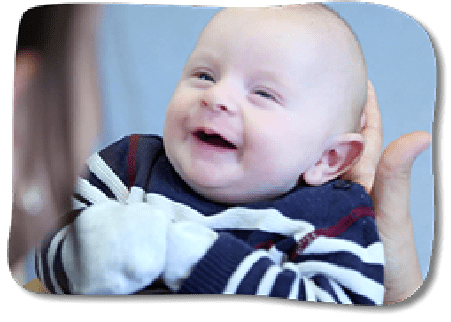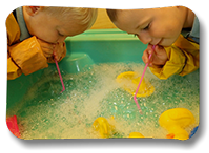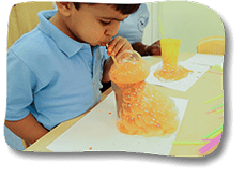 Dolphins Room
Children move to this room around their second birthday until they are ready to leave for school. Qualified Early Years practitioners implement the educational curriculum for the children. There is an underwater themed bathroom with toilet cubicles, sinks and changing area.
The room layout supports all 7 areas of learning and encourages the children to move freely between the various areas. There is a construction area for building and block play, a mathematical area for practicing counting and puzzles; and space for small world and role play which strongly supports your child's development of social skills and understanding of the world. There is also a cosy book corner where children can sit quietly, read books with friends or have family time.
Messy play is an important part of children's learning so these activities are encouraged with sand/water play, painting, play-dough and other creative opportunities.
There is a specially designed sensory room containing a colour bubble machine, sensory chimes and fibre optics.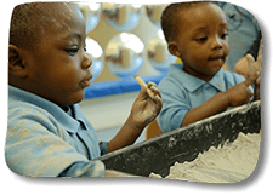 Other Information
Our setting is within walking distance of a local park where, when we have the opportunity, we like to take the children for walks to feed the ducks and explore their local environment.
We are also within close proximity to the local library where the children are also taken for occasional visits.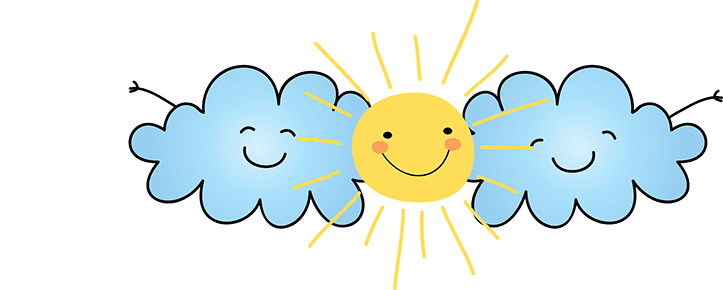 Outdoor Play
Children have access to our large and secure, purpose built all weather outdoor classroom where they continue their learning and development through play. There is a pirate ship to encourage physical development. Children can ride their bikes and take part in creative and messy play activities.
Practitioners plan for both the indoor and outdoor environments incorporating the children's individual interests into the curriculum.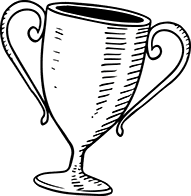 Ofsted Good in 2012
Awarded the Early Years Quality Mark from
the Basic Skills Agency in April 2013.
Awarded a 5* Food Hygiene rating in November 2018.
http://www.scoresonthedoors.org.uk/council/london-borough-of-havering
Our senior management team has qualifications ranging from BA (hons) in Early Years Education, Childhood Studies to a Masters in Early Years education Including Early Years Professional Status.
OFSTED Report: https://reports.ofsted.gov.uk/inspection-reports/find-inspection-report/provider/CARE/EY359521
"Staff follow good hygiene procedures"
"Children enjoy the homemade food offered to them each day which is healthy, nutritious and varied"
"Children have very good opportunities to use the outside play area"
"Staff are vigilant during everyday activities, ensuring all possible hazards are removed"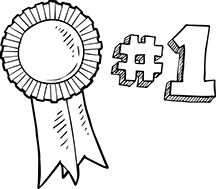 Find Us!
Abbs Cross Day Nursery Hornchurch
156 Suttons Ave, Hornchurch – RM12 4LY
Public transport
Buses – The nursery is situated in Suttons Avenue which links to two main roads; Abbs Cross Lane and Station Lane and is conveniently located near to a number of major bus routes with the 365, 165 and 372 stopping close by.
Trains – Both Elm Park and Hornchurch underground stations are within walking distance.
There is roadside parking.